With the introduction of our new Accent Stripe Kitchen Towel and Honeycomb Towel with Flat Band, we have had a number of questions about washing, and about shrinkage as a result of washing. When we washed these towels, shrinkage was about normal for 100% cotton towels. For the Accent Stripe Kitchen Towel, the shrinkage was about 7% in both dimensions, and the towel held up very well to washing. Here is a photo comparison, with the washed version straight from the dryer: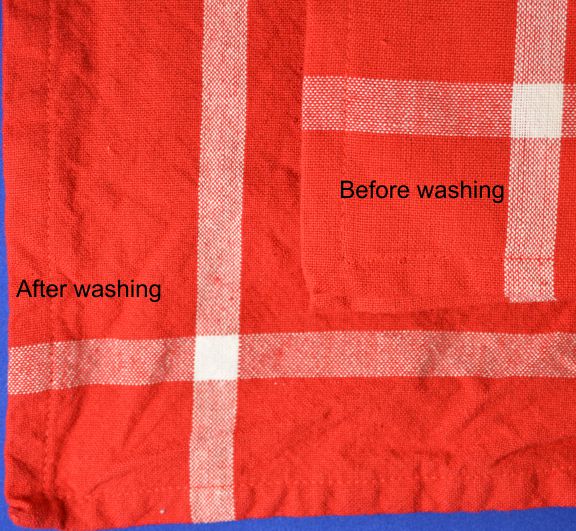 The Honeycomb Towel with Flat Band was also washed and run through the dryer, using normal settings for a cotton towel. This towel had slightly more shrinkage, about 12% in both dimensions, likely due to the honeycomb-style waffle. The waffle held up well, retaining its distinctive pattern without the excessive waffling that distort the shape of the towel. Here is the before and after photo, with the after version pictured exactly as it emerged from the dryer:
In both cases, these towels proved to be able to stand up to washing, making them a great item for your embroidery.